People looking for the software to unlock RAR file can avail iSunshare RAR Password Genius and recover the RAR document password easily.
iSunshare has put forward the ideas to make work more effectively so that its RAR password recovery
tool—iSunshare RAR Password Genius comes to the market. It is designed with the concise interface so that everyone can know how to use it at the first sight.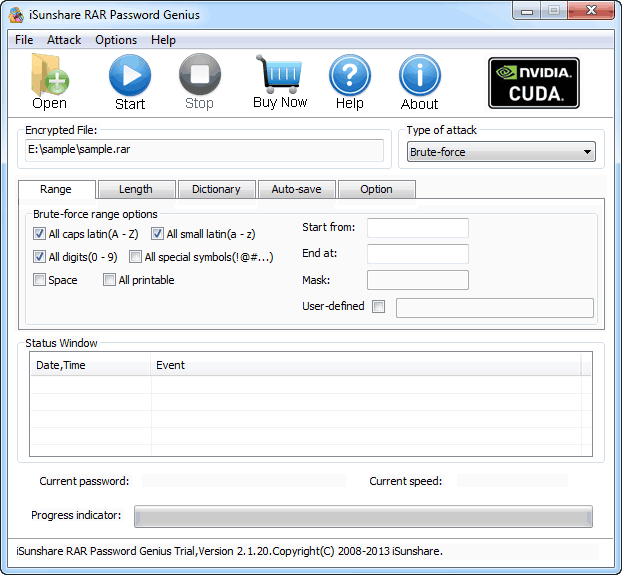 The company has also announced that the RAR password recovery tool can be free download. However, in this case, the features will be limited to the basic level.
Those who want to recover the RAR password longer than 3 characters should purchase the Standard Version or Professional version.
"In the IT industry, we think highly of the innovation. iSunshare is bound to add innovative elements to strengthen its competitiveness.
As for this RAR Password Genius, we make it simple for you to crack the RAR file without any data loss. Besides, there are four attack types to help you retrieve the RAR password.
Most of our users choose Mask and Dictionary type. I believe all of you can handle this." Said Janson Chan, CEO of iSunshare company.
Chan also added "for you to unlock RAR without password, you should firstly add the encrypted RAR document into our software and choose the attack type. Then, you should finish the corresponding detail settings, such as the range of the digits, characters and the length of the password.
Lastly, you should click the Start button to make the software begin the password recovery process. You can stop the process at any time and begin next time.
All in all, our software deserves your attempt."
iSunshare company also announced to launch a series of related tutorial video to guide the users how to unlock RAR file step by step. Also, the users can benefit more from the computer related tutorials on iSunshare Resource center.
For more details, visit iSunshare Resource center
.
About iSunshare
iSunshare is one of the leading password and data recovery tool developers that helps to figure out solutions of password forgotten and data lost. Up to now, it helps millions of users retrieve their password for Windows, PDF, RAR, ZIP, iTunes, Excel and etc.
News From
iSunshare Software
Category:
Data Recovery Services
Company about: iSunshare Software Co.,Ltd is established to provide the best services for Windows, Mac and Android users who encounter issues on password recovery and data recovery. With the excellent teams of engineers, iSunshare Studio insists in taking users' needs on the first place.
For more information:
Make an Inquiry about this report
HERE!
www.isunshare.com/rar-password-recovery.html

www.isunshare.com

www.isunshare.com/resources.html

www.isunshare.com/rar-password-recovery.html