Perhaps you are looking for the answers to these questions: SSD VS HDD, which one is suitable for you to use in your PC? What's the difference between SSD and HDD? In this post, I will show you detailed answers, as well as how to migrate your operating system to SSD without reinstalling Windows.
Solid-state drive (SSD) and hard disk drive (HDD) are two common types of computer hard drive. In this post, Iwill make a comparison of SSD and HDD, and walk you through the good or bad of these two computer hard drives. Then, you will know SSD VS HDD: which one to choose.
About HDD
The traditional hard drive is an electromechanical data storage device that uses magnetic storage to store and retrieve digital information.
And it is the basic non-volatile storage on a computer, that is to say, information on it doesn't go away even when powered off.
Essentially, it is a metal platter with a magnetic coating. While the platter is spinning, a read/write head on an arm accesses the data. HDDs are very comon in desktops or laptops since they offer affordable and reliable storage.
About SSD
An SSD is a solid-state storage device that features integrated circuit assemblies as memory to store data persistently. Unlike an HDD, SSD doesn't have moving mechanical components. Instead, it can work in many ways just like your thumb drive does but an SSD typically is faster and more reliable.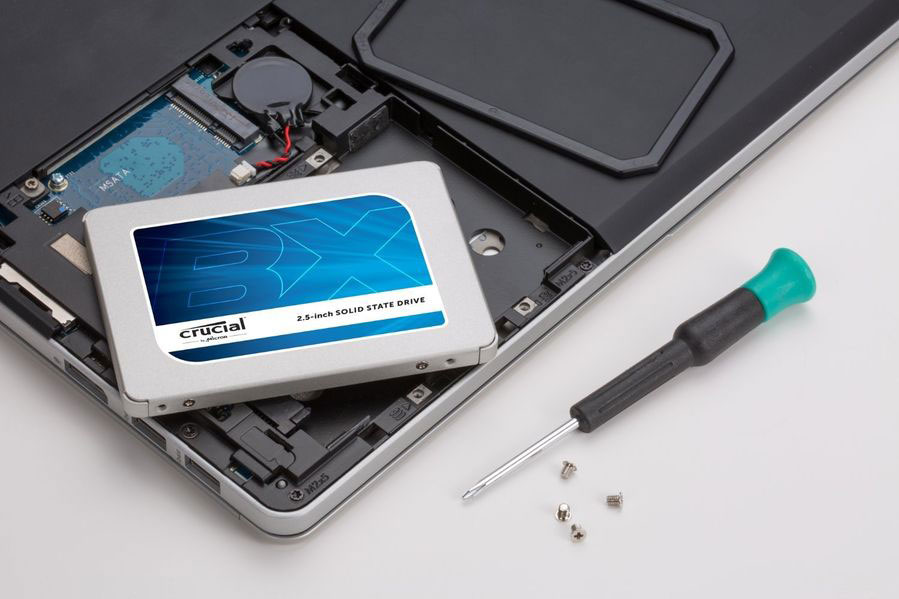 Besides, because there is no moving part, the packaging of SSDs is normally very compact, which makes them common in laptops and tablets.
After reading these words, you clearly learn about the difference between SSD and HDD in the definition. In the following part, I will show you a comparison of these two drives in price, capacity, reliability, speed, boot time, and so forth.
SSD VS HDD ① SSD VS HDD Price
Hard disk drives use older and more established technology, so they will keep less expensive in the future. But the expensive SSD may push your system price over budget.
② Hard Disk VS SSD Capacity
A hard disk drive can offer larger capacity than an SSD.
③ SSD VS HDD Boot Time
In speed aspect, an SSD is faster than an HDD. When searching for "SSD VS HDD speed", you will find some videos on the SSD and HDD speed test, especially the boot time.
④ SSD VS HDD Gaming
If you want to get a good game experience, it is recommended to use an SSD.
⑤ SSD VS HDD Reliablity
The reliability rate is defined by MTBF (Mean Time between Failures). When purchasing one type of hard drive, you can see it in the description. In general, SSDs are not incredibly different from that of HDDs.
⑥ SSD VS HDD Lifespan
Compared to an HDD, an SSD has a more limited lifespan. Usually, 5 years is a good estimate of the lifespace of your average SSD.
Migrate HDD to SSD
If you are the one who requires faster performance and has installed Windows OS on an HDD, now you may search for the way to upgrade HDD to SSD.
I strongly recommend using MiniTool ShadowMaker. At first glance, you will find this tool is a professional PC backup software, helping back up files, OS, disk or partition.
But actually, it can also be as hard drive cloning software since it offers you a powerful feature - Clone Disk, enabling you to transfer everything including system files, settings, applications and disk data from HDD to SSD without reinstalling OS.
Step 1: Open MiniTool ShadowMaker, click Keep Trial option and choose the Connect button in the local section to continue.
Step 2: Where is the clone feature? Just go to the Tools tab and then click the Clone Disk feature to start the disk upgrade for faster performance.
Step 3: Next, you are required to choose the source disk and the target disk for the cloning. Here, you intend to clone HDD to SSD, thus, please set the HDD as the source disk and SSD as the target disk.
Step 4: Please wait patiently until the process completes.
After the operation, please remove the HDD from your laptop and insert the SSD to the PC. And then, you can enjoy the good performance from SSD, for example, boot the Windows OS quickly, play games smoothly, run programs in a short time, etc.
Check out this article if you want to learn more about SSD and HDD difference.
News From
MiniTool Solution
Category:
Data Recovery Services
Company about: MiniTool Solution Ltd. is a software development company based in Canada. As a dedicated software development company, MiniTool Solution Ltd. provides customers with complete business software solutions in the data recovery and partition management industry.