This Copy of Windows Is Not Genuine Build 7600 is one of the popular Windows error that every Windows user has experienced once in life. Fixing error This copy of Windows isn't genuine is quite easy with the methods MiniTool had offered.
This Copy of Windows is not genuine
It is annoying when you get an error like "This Copy of Windows is not genuine" OR " Windows 7 Not Genuine" on Windows 7, this is because either you are not running a genuine copy of Windows or your license got expired.
Before you start finding solutions for your problems, you should be aware of what the problems actually is.
Genuine Windows is published by Microsoft, properly licensed, and supported by Microsoft or a trusted partner. It is the original product that is only available at authentic Microsoft stores, sites or in the possession of trusted partners.
Any other source or third party from which you have taken the Windows software is considered not-Genuine or pirated.
Effects of This Copy of Windows Is Not Genuine
If you receive Windows 7 build 7600/7601 this copy of Windows is not genuine message, there are some irritating and annoying problems you may face:
The desktop wallpaper set by you will be changed and converted into the black screen. And you can reset it but it may turn black again after 60 minutes until the problem is redressed.
To make matters worse, this issue may have a drastic effect on the performance of the computer, as well the speed.
Windows will deny access to some attributes automatically, for instance, personalization of the desktop screen.
The battery can be drained quickly if this error message displays on your laptop.
This message won't get closed while working with the important stuff, it irritates you.
For a long time, MiniTool devoted to solve different Windows PC errors, it also provided different methods for fixing the issue.
Here today, I'll introduce you a simple way - uninstall this update to get rid of this issue
Uninstall KB971033 Update
Warning: Uninstalling Windows update tends to be a little risky since it may result in malfunction of some program files and unexpected data loss on your computer. To keep data safe, it is recommended to back up your computer before uninstalling the update.
Back up Computer with MiniTool ShadowMaker
MiniTool ShadowMaker, safe and free backup software, is gaining the popularity because of its powerful features. Windows has its embedded backup tool.
But it is not flexible and sometimes you may experience issues like Windows backup stuck at creating system image.
Let's see how to use the best backup software to back up your computer before uninstalling Windows 7 KB971033 update to fix this copy of Windows is not genuine.
Step 1: Double-click on MiniTool ShadowMaker to open it. Later, enter the following window, click Connectbutton from the Local or Remote section.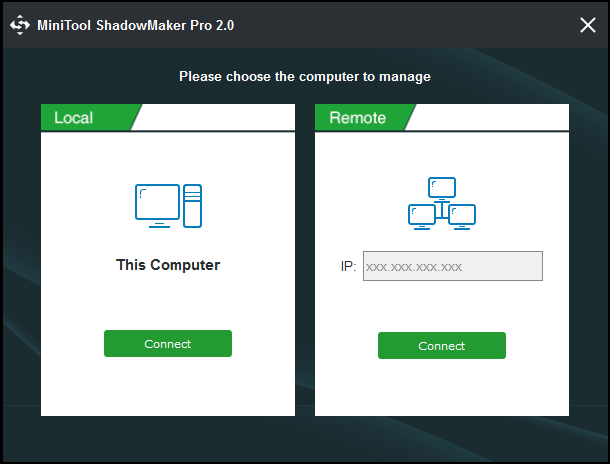 Tip: If you want to create a remote backup, please input an IP in the text box to go on. But MiniTool ShadowMaker only supports the remote backup on the same LAN.
Step 2: If there is no backup, click SET UP BACKUP button in the Home interface. And then, this software enters the Backup page where you need to choose the backup source and storage path.
By default, all system partitions are selected. If you need to back up files, partition or the entire system disk, enter the Source section to choose a type.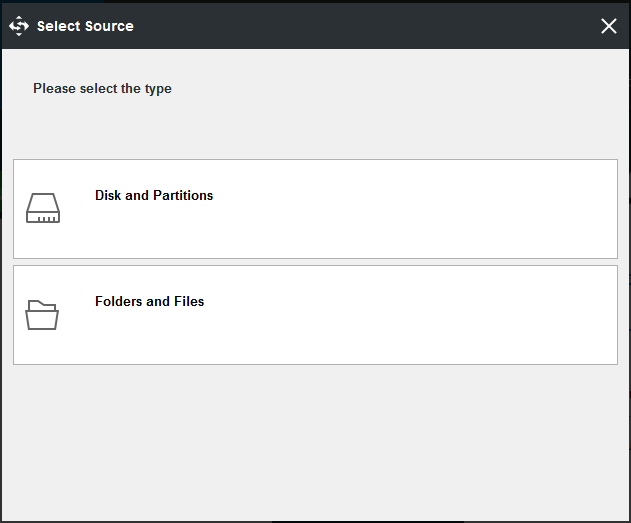 Then, you are required to choose a location to store the backup image file.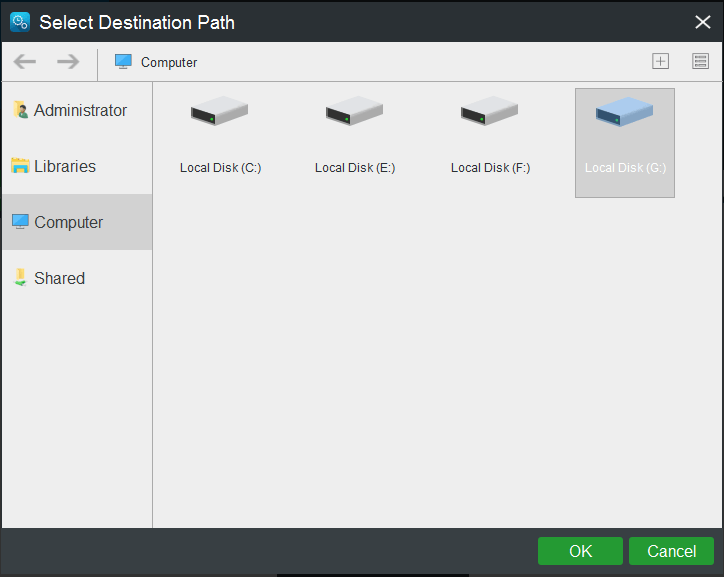 Step 3: At last, go back to the Backup page and click Back up Now to start the backup.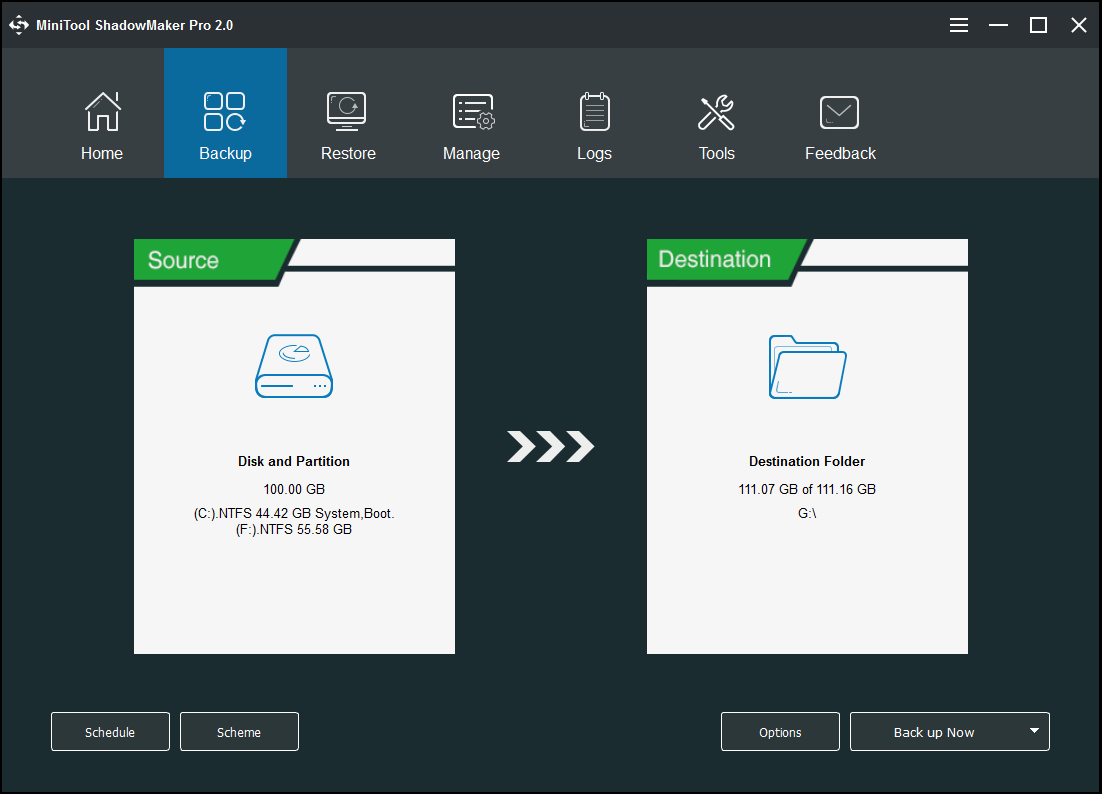 Uninstall Windows 7 KB971033 update
The computer has been backed up. Now, you can uninstall this update to fix this copy of Windows is not genuine build 7600/7601.
To do this:
1. ClickStartbutton, and open Control Panel window.
2. ChooseSystem and Securitysection.
3. Go toWindows Updatepart, and click View installed updates option. Or click on View update historyand hit the Installed Updates link at the top.
4. Find the update of KB971033 and right-click on it to chooseUninstallbutton.
After completing the update, Windows 7 not genuine issue may be solved.
If the error message still exists, you may also try other methods by MiniTool.
These are few things you will see when this error appears.
A fully black screen will appear.
An error message on the bottom right corner will be displayed: "This copy of windows is not genuine."
And If you try to use vbs /dlv to view the licensing status, you receive the following message: Error: 0x80070005 Access denied: the requested action requires elevated privileges.
News From
MiniTool Solution
Category:
Data Recovery Services
Company about: MiniTool Solution Ltd. is a software development company based in Canada. As a dedicated software development company, MiniTool Solution Ltd. provides customers with complete business software solutions in the data recovery and partition management industry.