Magento 2 Stock Notification extension allows out of stock email notification for both customer and guest visitors. They can sign up for product stock alert and receive an email notification when the subscribed product is back in stock.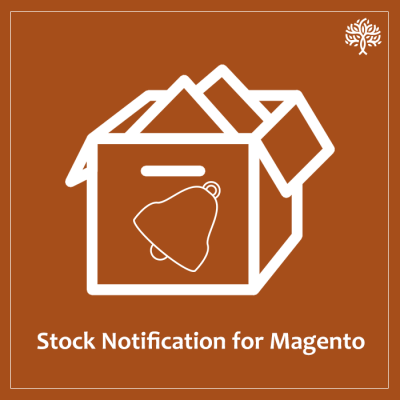 PurpleTree Magento 2 Stock Notification
for is an add-on using which users can get notified when an out of stock product gets back in stock notification and available for purchasing. Users just have to provide their email id and they will receive a mail when the products get back in stock. Admin can choose whether the users get notified automatically or admin can also notify users manually.
Stock Notification for Magento 2 Features
Registered users email id gets auto-filled.
Guest users can enter their email id for receiving the notification.
Admin can notify users either manually or automatically.
Admin can notify single/multiple users.
Email notification when products get available in stock.
Admin can know about the product inventory.
Admin Management- Notification Requests
The admin can manage all the notification requests made by the customers on the web store.
The admin can manually notify the user by selecting the action as send a notification.
Admin can view all the requests with the user's email id, notification status, and product name.
Admin can also delete a notification request.
Benefits of choosing PurpleTree for Magento 2 back in stock notification
Extension:
Allow store visitors, guests and customers to subscribe to products which are out of stock.
Separately track subscribers of each product for stock notifications.
Option to allow subscription for alerts based on customer groups.
Customers can easily edit, update and delete subscriptions from their "My Account" section.
Enable single time notification to send alerts to Customers.
The extension supports out of stock notification for all default Magento 2 product types.
Store Owner can Export the List of Subscribers for Out of Stock Products.
Learn More At: www.purpletreesoftware.com/stock-n…ion-magento2.html
News From
PurpleTree Software
Category:
Business Software
Company about: Purpletree is a team of experienced eCommerce developers. At Purpletree we are extremely passionate about developing high-quality and user-friendly software products with a focus on customer delight. 
For more information:
Make an Inquiry about this report
HERE!
www.purpletreesoftware.com

www.purpletreesoftware.com/stock-n…ion-magento2.html