GiftaLove is one of the popular online gifting portals which is providing utmost satisfaction to its customers through its myriad of gifts and quick delivery. The website is now offering massive collection of rakhi gifts which the customers can send to Delhi with free shipping.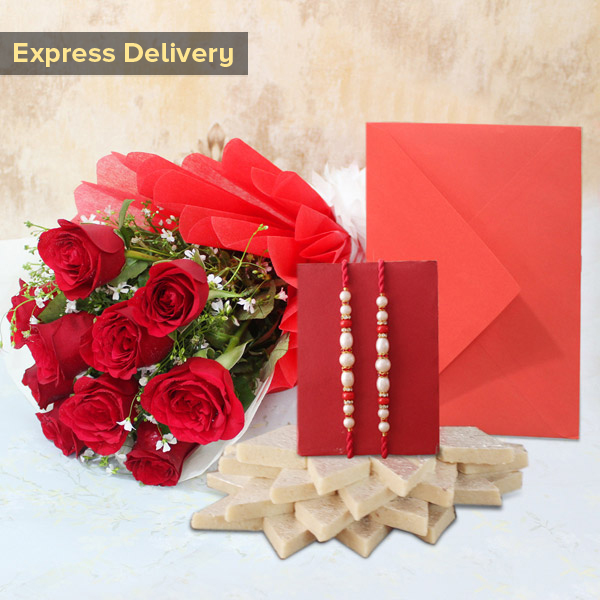 GiftaLove is a popular online gifting portal which has been gaining the trust of its customers since it laid its foundations in the year 2013. The website since then has been providing a wide gamut of gifts covering every occasion such as Diwali, Holi, Birthday, New Years, etc.
The website is also covering the upcoming festival, Raksha Bandhan and providing a plethora of gifts for that occasion. One can find lots of gifts for sisters as well as brothers from their rakhi catalogue.
The website is also now offering free shipping of the rakhi gifts.
So, people can leverage this service and send rakhi gifts to Delhi with ease.
GiftaLove has made the delivery of the gifts very convenient in Delhi as people will now be able to send rakhi gifts anywhere in the state such as Mayur Vihar, Saket, Adarsh Nagar, Uttam Nagar, Sarojini Nagar, Shashtri Marg, Paschim Vihar, etc. with free shipping. It will now be a matter of just few clicks.
While having a conversation with a gifting expert of GiftaLove regarding the free shipping of rakhi gifts to Delhi, she stated "Whenever any festival approaches, the prices of the gifts such as sweets, decorative and other festival related items become costly. Shops raise the prices of such gifts observing the festival.
And, because of this, people have to pay a lot and have huge expenses. This happens especially in metro cities such as Delhi.
We did not want them to make huge expenses during this time, so we are now providing free shipping of the gifts. This way they only have to pay for their rakhi gifts and not pay anything extra price."
There are lots of rakhi and rakhi gifts available on GiftaLove that people explore and send it to their close ones with free shipping. Here are the gifts:
Rakhi and Dry Fruits
Designer Rakhi
Ganesha Rakhi
Bracelet Rakhi
Rakhi with Sweets
Rudraksha Rakhi
Return Rakhi Gifts for Sister
Apart from the rakhi and gifts for Raksha Bandhan, the website also renders gifts for other occasions as well such Housewarming, Holi, Christmas, Birthday, New Year, Wedding Anniversary, etc. There are lots of gifts for that occasion such as cakes, flowers, gift hampers, chocolates, cosmetics, and many other gifts.
About the Company:
GiftaLove is a popular online gifting portal that is reaching towards success with its enormous collection of gifts for all occasions. There are lots of options available on the website, so that their customers never run out of choices.
Along with the gifts, the website also provides speedy gifts delivery in all over India and abroad.
News From
For more information:
Make an Inquiry about this report
HERE!