Google and the Federation of Indian Chambers of Commerce and Industry (FCCI) felicitates Contus, India's leading mobility, web, and cloud solution provider, as one of the top 10 Small and Medium Enterprises in India recently.
Google, the master of internet and global leader, often conducts felicitation programs to encourage enterprises that perform outstandingly. One such lavish event organized by Google in association with the Federation of Indian Chambers of Commerce and Industry (FCCI) was awarding the top 10 SMEs across India.
The felicitation program was conducted at New Delhi in India and more than 2000 companies participated and competed to bag the award. Google and FCCI conducted multiple rounds of screening which comprised tough measures to select the top 10 SMEs of the many present in the event. The criteria set for selecting the top 10 organizations were found to be innovative measures introduced, growth rate, revenue earned by the company, etc.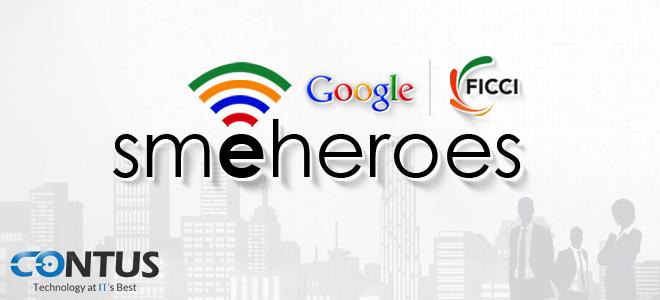 Based on this, finally, Google and FCCI declared the 10 best SMEs of India based on the massive online reputation and revenue cumulated by them in a short interval of time. Contus, the fast-growing futuristic company with 200+ skilled professionals and 500+ master-class applications with remarkable growth was adjudged as one of the top 10 in the event.
"I'm deeply honored as our organization has been selected as one of the top 10 best SMEs across India by Google and it is a remarkable achievement which can trigger our passion to scale new heights," stated CEO of Contus, Mr. Sriram Manoharan delightfully.
Though Contus has been awarded a few times before this, Google and FCCI's felicitation is something special which needs to be remembered for a long time!
For more information:
Make an Inquiry about this report
HERE!
blog.contus.com/contus-awarded-as-one-of-the-top-10-smes-in-…

www.contus.com/mobile-application-development.php
News From
Contus
Category:
Mobile App Developers
Company about: Contus is a leading mobile app development company catering ingenious products worldwide. Contus is the one stop solution to all your web and mobile app requirements. Apptha, the powerful marketplace of Contus is the best place to satisfy all your themes and extension needs for different platforms like Magento, WordPress, and Joomla. Mobecommerce of Contus is another notable marketplace delivering mobile-based products cost-effectively. Founded at 2008, Contus serves more than 40 countries all a
...