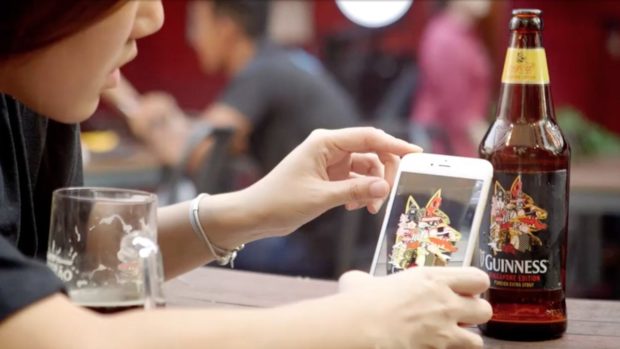 Startups and enterprises have begun to attract the attention of the customers by introducing intuitive strategies in their business model. Likewise, AR is helping them to stand out in the industry. Augmented Reality Brings New Experiences in Wine industry.
AR wine app created the unique opportunity for a wine producer to deliver a deeply engaging brand experience. AR wine label connect consumers in a fun and entertaining manner. This is also the best way to use of augmented reality in packaging in this industry. Augmented Reality is efficient in bringing the wine labels to life and redefine packaging strategies.
AR wine label app projects stories of each bottle by animating the labels' photographs. Business in wine can pitch AR wine label with the innovative new app for marketing.
How wine industry is utilizing Augmented Reality
Large wine producers are bringing this type of marketing strategies to the wine category. The wine, spirits and beer brands are adopting AR technology to provide customers with an immersive experience. Through smartphones the users can view prompting characters narrating the unique stories behind the labels. The idea is to integrate appealing ad-pooped with fancy packaging marketing messages.
Users can share entertaining experiences with friends, family and followers on social media. As a result, such sharing supports viral campaigns, gives brands a great promotional power. It is the best way to reach the customers/users while extending the marketing efforts.
Use Cases – Speaking Bottles
Treasury Wine Estates is one of the largest wine companies, allows users to interact with their wine bottles using their phone. The focus is to engage and entertain users while narrating the history of the wine. Treasury Wine Estates has expanded the Living Wine Label range to include few more collections after using the AR technology in its '19 Crimes' wine collection. Treasury Wine Estates has passed 3 million Augmented Reality app downloads across all of its wine brands.
Read more: Source
Jack Daniel's world-famous spirits maker is using Augmented reality as an effective marketing tool. AR app turns the classic black-and-white front label of any Whiskey bottle into a matching pop-up book. It is new way of educating consumers about their company and brand. AR offer unique insight into the history of the spirits and its creation.
Transform Your idea into Reality
Augmented reality is a stimulating technology that can offer users a new experience. It also opens new doors of opportunities different products in any sphere. Quytech has vast experience in developing AR solutionsthat transform the users experience. We deliver AR solutions across multiple verticals to engage your audiences in meaningful ways. We offer easiest way to incorporate augmented reality features into your marketing strategy.
News From
Quy Technology
Category:
Mobile App Developers
Company about: Quytech is an Award Winning Mobile App/ AR/VR Development Company having an extensive experience of consulting & developing various Immersive & Mobility solutions which are being used by number of customers globally across the industry. We have build apps for both enterprises and startups. We provide end to end services including conceptualisation, design, development, testing and maintenance. We are working with various industries including Ecommerce, healthcare, Training &a
...